It's important to celebrate and boost independent filmmakers and creators, and one of the best ways to do that is by supporting the venues that give them a platform to share their work with the world. We've put together our top picks for independent cinemas and screening venues local to Central Film School. 
Whitechapel gallery
Whitechapel gallery is just a stone's throw away from the school and is host to some amazing exhibitions and events. Artists' Film International is a collaborative project featuring film, video and animation from around the world. Established by the Whitechapel Gallery in 2008, AFI includes 21 global partner organisations. Each organisation selects an exciting recent work by an artist from their region which is shared amongst the network. The programme is adapted to every venue and is shown over the course of a year. Artists Film International 2021 programme responds to the theme of care.
WHITECHAPEL GALLERY, 77-82 WHITECHAPEL HIGH ST, LONDON E1 7QX
2 minute walk from campus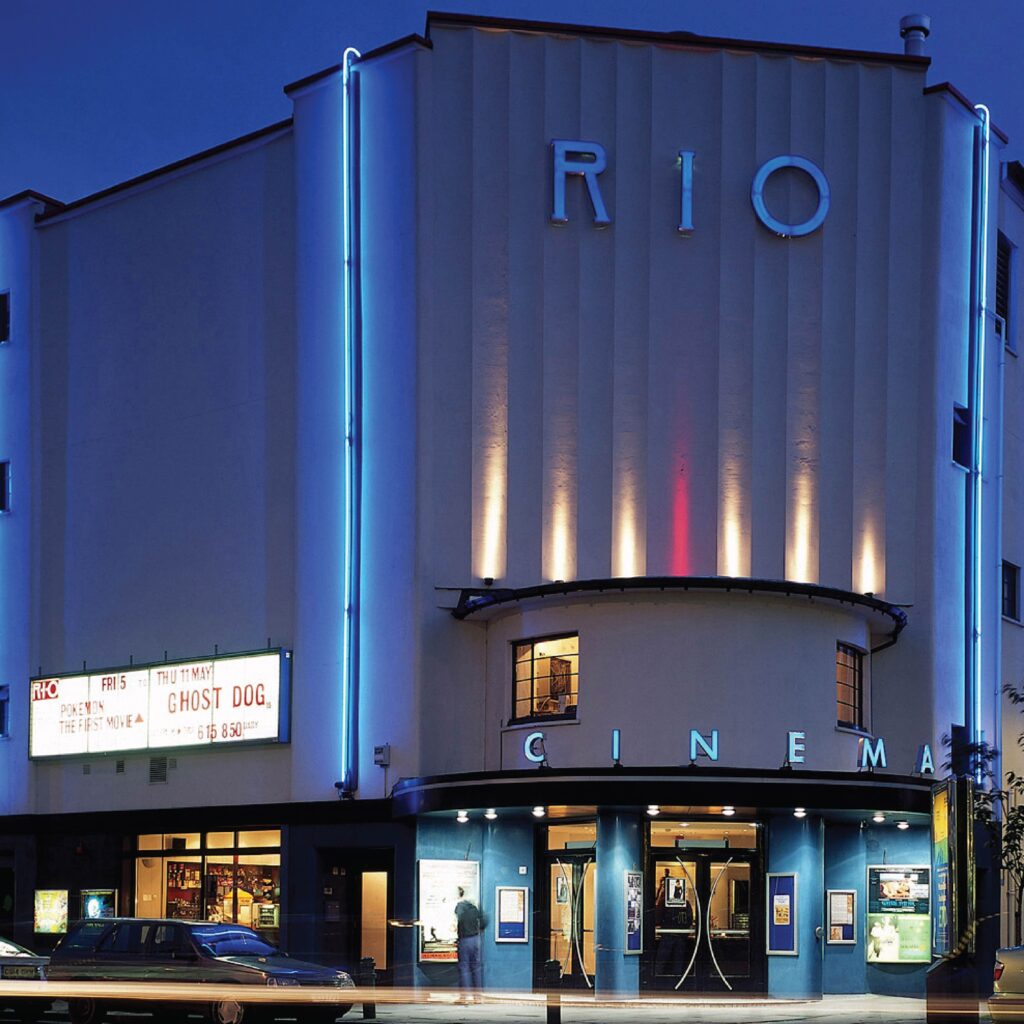 Rio Cinema
The Rio is a genuine 1930's art deco picture palace in Dalston, Hackney. They are a totally independent cinema run for and by the community. The Rio shows a mixture of arthouse and mainstream films, all programmed by the in-house team and shown on their two screens, the spectacular 400 seat main art deco auditorium and their new state-of-the-art 30 seat second screen.
They usually show one or two main feature films each week, plus smaller independent films, with late shows at the weekend. They're a key venue for several film festivals, includingDoc'N Roll, Fringe! Queer Film Fest, London Short Film Fest, Kurdish Film Fest, London Korean Film Fest plus many others.
RIO CINEMA, 107 KINGSLAND HIGH ST, LONDON E8 2PB
30 minutes by bus from campus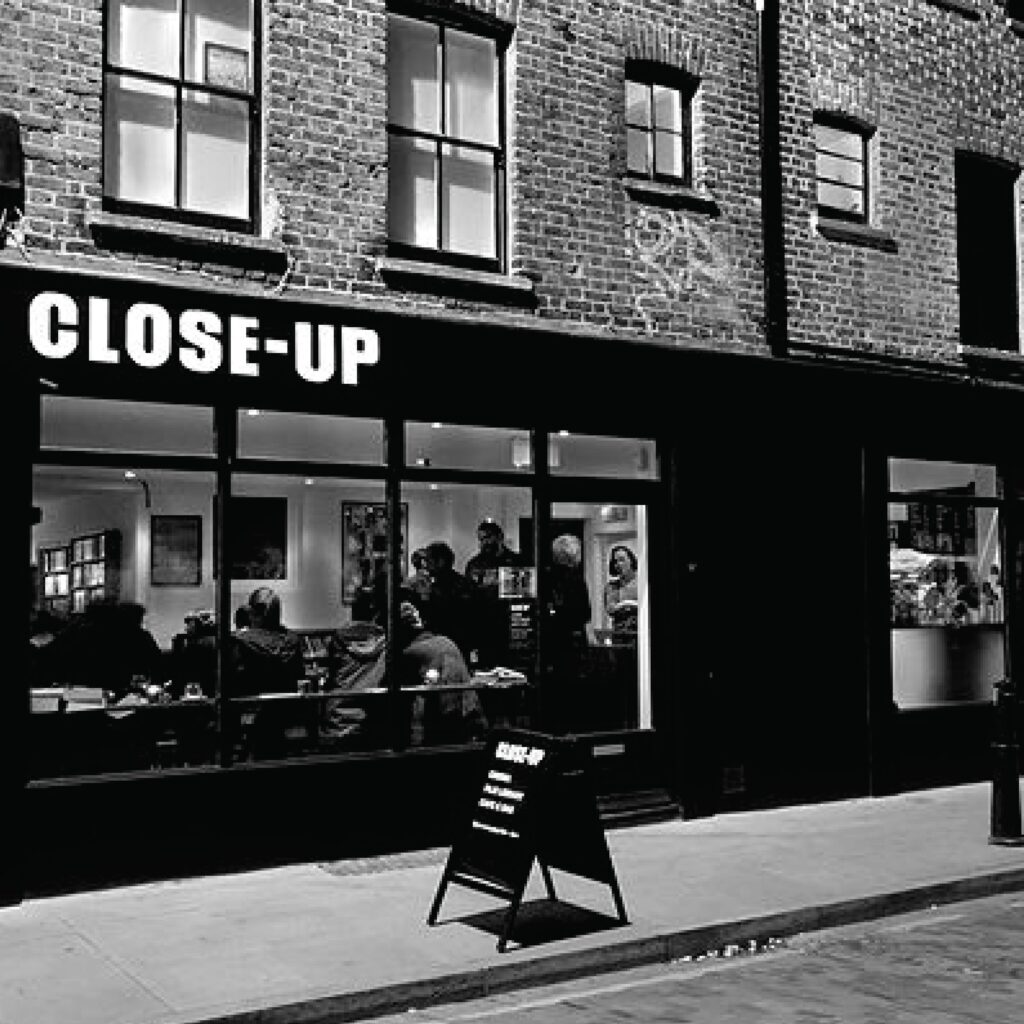 Close Up Cinema
Close Up is a small boutique cinema, cafe and DVD/Blu-ray rental library that opened in 2005. It's located just off Brick Lane in Shoreditch and includes a small 40-seat cinema, with comfortable seats and a large screen. Their programmes mainly covers artists' film, and experimental and documentary works, but also offers short retrospectives of major filmmakers, and themed programmes.
CLOSE-UP CINEMA, 97 SCLATER ST, LONDON E1 6HR
10 minute walk from campus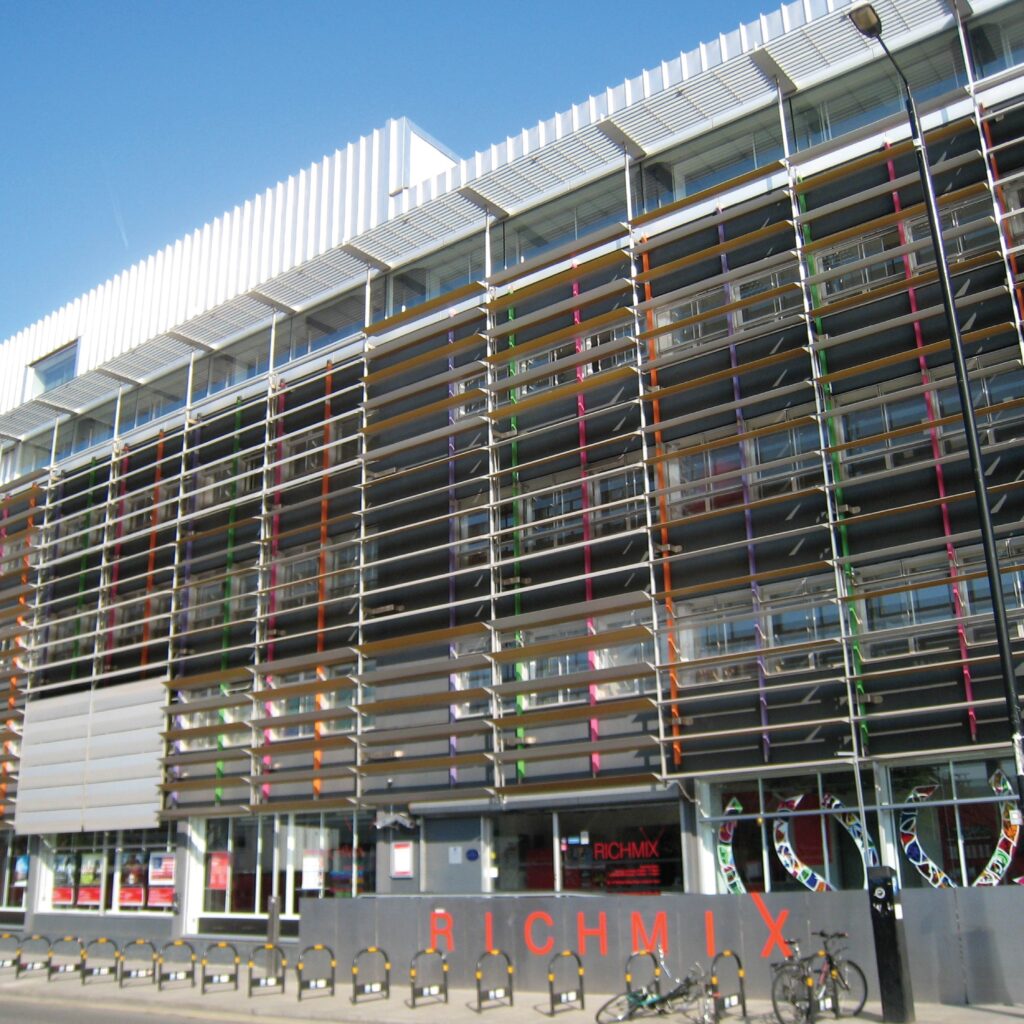 RICH MIX 
Open since 2006, RICH MIX are a charity that connects some of the city's most adventurous and diverse audiences to a vital, exciting and ambitious programme of contemporary culture. Rooted in the city but open to the world, they champion diversity in everything they do.
Their programme covers every genre imaginable – from live music, spoken word, theatre, dance, talks and visual art in their performance and exhibition spaces to independent films and blockbusters across their three-screen cinema. 
35-47 BETHNAL GREEN RD, LONDON E1 6LA
13 minute walk from campus